B Corp
---
Our mission is to make healthy behaviors easier and more appealing. We measure our success as a company by how well we achieve that mission, not just by the size of our profits. That's why we became a Certified B Corps in 2014 and have since transitioned to a Public Benefit Corporation.
View Our B Corp Profile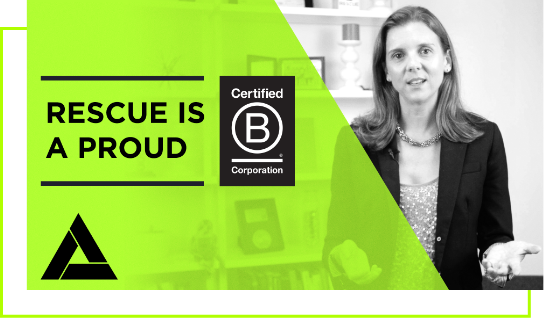 Society's most pressing challenges cannot be solved by government and nonprofits alone. We are proud to stand with the B Corps community as we create a healthier environment, stronger communities and reduce inequality. By harnessing the power of business, we use profits and growth as a means to a greater end: positive impact for our employees, communities and the environment.
WHAT IS A B CORP?
B Corps are for-profit companies certified by the nonprofit B Lab to meet rigorous standards of social and environmental performance, accountability, and transparency.
WHAT IS A BENEFIT CORPORATION?
A new legal structure that protects a company's mission while it grows. Their purpose is to create general public benefit, defined as a material positive impact on society, and they are legally permitted to balance interests beyond shareholder value.
Every part of the B Corp assessment guides us to becoming a better company but there are three primary areas we believe we can make the most impact.
RESCUE TAKES ACTION
Inspired by our team who is passionate about making an impact on so many important issues, we created the Rescue Takes Action program in February 2017. So many of our team members do community work in their spare time or donating hard-earned money to support various causes that we wanted to help. With Rescue Takes Action, the agency puts more firepower behind our team's efforts.
Through our 2-to-1 donation match and donations made on behalf of staff awards and anniversaries, Rescue and its team members have donated over $125k to over 62 charities in the last 18 months. Every team member gets 1 paid day to volunteer with a local non-profit with the intention that shared service will help us better understand the audiences we serve, bring our team together, and spark even more community involvement outside of working hours.