Research
---
We use research to design groundbreaking strategies that authentically reach high-risk audiences.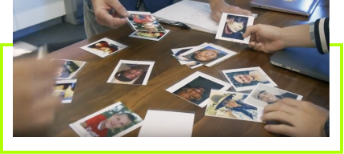 Rescue's 20+ member in-house research team serves as the driving force for our behavior change interventions. Composed of MPH and PhD research scientists, our team leads formative, segmentation, and message testing research for all Rescue campaigns and interventions. By keeping research in-house, we ensure that research findings are woven into every aspect of each intervention, from key messages to implementation tactics.

ENVIRONMENTAL SCANS AND LITERATURE REVIEWS

SEGMENTATION STUDIES

PEER CROWD RESEARCH

FORMATIVE RESEARCH

BRAND, CREATIVE CONCEPTS, AND MESSAGE TESTING

IN-PERSON AND ONLINE FOCUS GROUPS

JOURNALS AND PUBLICATIONS

IN-DEPTH INTERVIEWS

ONLINE AND OFFLINE SURVEYING

MEDIA TRACKING

CAMPAIGN MEASUREMENT AND EVALUATION

NON-TRADITIONAL PARTICIPANT RECRUITMENT
Rescue's research approach is built based on nearly two decades of effective behavior change interventions. This experience allows us to design research studies that provide practical and actionable insights for our targeted populations.
To learn more about our strategies, please contact:
Learn More About Our Behavior Change Strategies: